[an error occurred while processing this directive]

[an error occurred while processing this directive]



Music On/ Off
Linda Wong: Don't Ask Me Who I Am
- [an error occurred while processing this directive] views -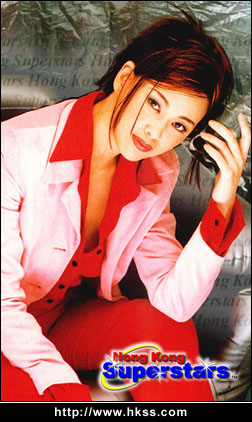 Linda Wong

Bursting into the music industry with her 1993 smash-hit, "Don't Ask Me Who I Am", Linda was one of the four "Flowers" in Universal. The combination of good looks and talent made Linda one of the most promising female singers during the mid-90's.

However, the next four years of her career started to go downhill, perhaps as a result of the many rumors and gossips that surrounded her. Two such rumors were her alleged relationship with fellow singer, Kevin Cheng, which her father denied was true; and that she had undergone a major cosmetic surgery before becoming a singer.

Linda graduated with a degree in Journalism at Zheng Da University, Taiwan, prior to her singing career, and currently is the writer for a Taiwanese newspaper's entertainment section.


English Name
Linda Wong


Linda's CDs


Listen | Save


Not available.


Mandarin Name
Wang Xing-Ping
Cantonese Name
Wong Hing-Ping
BIG5 Encoded Name
王 馨 平
Name at Birth
Wong Cheun-Ya (Cantonese)
Wang Zhoung-Ying (Mandarin)
王 傳 音 (BIG5)
Date of Birth
August 5, 1968
Place of Birth
Hong Kong
Was Raised In
Taiwan
Blood Type
O
Reported Height
1.7 m (5' 6.9")
Reported Weight
52 kg (114.6 lbs)
Family Members
Jimmy Wong Yu/ 王羽 (Father)
Jeannette Lam Chu/ 林翠 (Mother)
One older and two younger sisters
Chan Shan-Ho/ 陳山河 (Half-brother)
Majored In
Journalism at Zheng Da University (Taiwan)
University Attended
National Zheng Da/ 政大新聞系 (Taiwan)
Linda's Personality
Happy and outgoing
Her Hobbies
Listen to music
Read manga and Yin Jong novels
(Author of Legend Of The Condor Heroes)
Watch horror movies
Favorite Sport
Swimming
Favorite Movie
Beautiful Woman in Troubled Times/ 亂世佳人
Favorite Instrument
Piano
Favorite Color
Sky-blue
Favorite Food
Sweets
Favorite Pet
Dog
Favorite Place
Hawaii (Aloha!)
Her Motto
"Never give up on your dreams."
Ideal Partner
Easy-going, knowledgable, and outgoing
Last Sang For
Universal (1993-1997)






"It doesn't matter if you win or lose ... until YOU lose."
(Angie Papadakis)


[an error occurred while processing this directive] [an error occurred while processing this directive] [an error occurred while processing this directive] [an error occurred while processing this directive]

Link to HKSS.com

---

Copyright [an error occurred while processing this directive] This star's profile first appeared on HKSS.com on October 21, 1996.
[an error occurred while processing this directive]