[an error occurred while processing this directive]

[an error occurred while processing this directive]



Music On/ Off
Sammi Cheng: Hold On
- [an error occurred while processing this directive] views -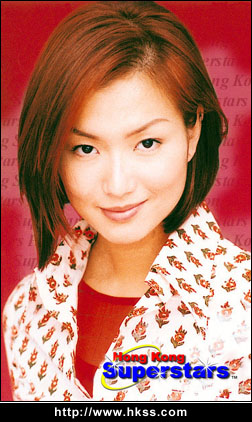 Sammi Cheng

Similar to "Heavenly King", Aaron Kwok, Sammi's career started with Capital Artists and later with Warner Music.

The lack of fast, upbeat songs by female singers in the early to mid-90's gave Sammi a chance to stardom, and she very well took advantage with some great dance hits, including "Lost Memory" and "Ding Dong". Sammi did just as well with romantic songs, with hits like "The Saddest Person", and the karaoke-favorite, "Somalia's Romeo And Juliet".

A contractual dispute led to Sammi's departure from Capital to Warner, where she then had her first chance to break into the huge mandarin market. Her first mandarin album, "Worthwhile", was an instant success, selling more than 300,000 copies in Taiwan alone.

Despite a talented group of new female singers emerging in Hong Kong, Sammi continues to stay at the top.


English Name
Sammi Cheng


Sammi's CDs


Listen | Save


Not available.


Mandarin Name
Zheng Xiu-Wen
Cantonese Name
Cheng Sau-Man
BIG5 Encoded Name
¾G ¨q ¤å
Previous English Name
Twinnie Cheng
Date of Birth
August 19, 1972
Place of Birth
Hong Kong
Her Citizenship
British
Raised In
Chiu Chow, China
Reported Height
1.68 m (5' 6")
Reported Weight
51 kg (112 lbs)
Family Members
Parents, 3 older sisters
Younger brother
Religious Belief
Christianity
Highest Level of Education
High School
Western Zodiac
Leo
Chinese Zodiac
Rat
Her Hobbies
Eating, sleeping, shopping, dancing
Favorite Sports
Walking, Jogging
Car Owned
BMW 325i
Favorite Car
Alfa 164 Opel
Favorite Instrument
Saxophone
Favorite Colors
Everything but yellow
Favorite Food
Cookies, biscuits, sashimi
Spicy and/ or salty food
Favorite Fruit
Watermelons, Oranges
Favorite People
Parents
Favorite Places
Home and Hong Kong
Favorite Holidays
Christmas and New Year
Favorite Songs
Woman In Love
Phil Collin's Another Day In Paradise
Contact Information
Sammi Cheng
c/o Warner Music Hong Kong Ltd.
12/F The Peninsula Office Tower
18 Middle Road, Tsim Sha Tsui
Kowloon, Hong Kong

Sings For
Warner Music






"If you do not think about the future, you cannot have one."
(John Galsworthy, Swan Song)


[an error occurred while processing this directive] [an error occurred while processing this directive] [an error occurred while processing this directive] [an error occurred while processing this directive]

Link to HKSS.com

---

Copyright [an error occurred while processing this directive] This star's profile first appeared on HKSS.com on November 16, 1996.
[an error occurred while processing this directive]